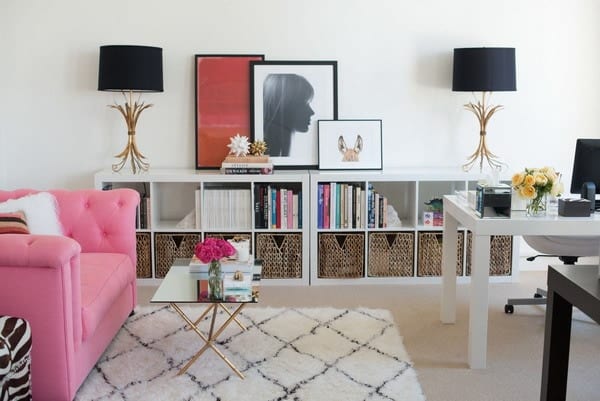 At the end of each year, experts from various fields make forecasts and make plans for the future. From weather forecasters to politicians, from astrologers to businessmen. Everyone is interested to know: what awaits us next year?
The interior design industry is no exception. Of course, you should not completely redo the repair every year, paying tribute to the fleeting fashion. But if you want to refresh the interior, give the apartment a modern look or are looking for interesting ideas for your home, appreciate our selection of the most fashionable interior style trends in 2021.
2021 interior design styles
Art Deco
Having thoroughly "insisted" on a good hundred years, the art deco style comes back to our homes. This is a bottomless bowl of interesting "chips." It seems that there is everything: a love of retro and vibrant colors, geometry, a new reading of the classics and even a bit of kitsch. Art Deco is perfect for decorating large apartments and bright living rooms.
Minimalism
The eternal lack of time and an overabundance of information in the modern world do their job: more and more people choose minimalism . In clothes, in the interior and in general in life. If you, too, are tired of the imposed cult of consumption and feel comfortable surrounded by a minimum of things, this functional interior is for you!
Industrial style
Loft in every second cafe and fashionable space. Absorb scandi elements, mixed with pop art. Like aesthetics, but do not want to like everyone else? Take a look at the industrial style. He looks like a loft, but more brutal and restrained. Great for men's bedrooms and business modern living rooms. "Strong and independent," leaves no one indifferent: either they love him or do not understand him. At the same time, the industrial interior is easily transformed into similar styles with a suitable set of decor.
Furniture
Furniture is the dominant of any interior. This is functionality, style, accent and decor all rolled into one. In 2021, the characteristic fashion chips will be:
soft sofas of simple form. Upholstered in velvet, velor or deliberately coarse natural fabrics. A kind of "hello" from art deco and salon interiors. But more restrained and neat.
Coffee tables with metal legs. A glass worktop balances the weight of the frame and does not cover the beautiful carpet.
Carpets in 2021 can do everything, within the bounds of decency, of course. In the old year, it is better to leave carpets from "grass", carpets on the entire floor or even a wall and patterns that have sore mouth since the Union States.
Materials
How to combine solidity and comfort? The correct answer is velvet and velor. From heavy curtains and vintage dresses, these materials moved to sofas, armchairs, ottomans and pillows. Beautiful velvet in deep blue and green shades will become a spectacular accent. Light and muted tones will give a feeling of softness and comfort.
The trend of the 2021 season is copper and brass. These materials are not so often found in the interior, but in vain. Despite their "metallic essence", they look lively and are able to give "warmth" to any room thanks to yellow shades. Brass faucets and copper décor are especially popular.
The tree in the interior has always been relevant. It is understandable, there is wooden furniture and decoration for every taste and budget, from plywood to elite species. In 2021, the tree will also conquer the decor, "make friends" and begin to coexist with other natural materials: stone, ceramics, metal.
Inspired by the industrial style and old factories, the designers introduced harsh concrete into the interiors of the apartments. It can be "real" (unprocessed bare wall) or imitation (decorative blocks). But in any case fashionable and conceptual.
Finish
The most popular option for wall decoration will be paint. Accessibility and a huge palette of colors have done their job: in any style, painted walls can be both a neutral background and a bright accent.
The fashion for deliberate negligence will continue in 2021. What was once considered unfinished is now called conceptual. Freedom from prejudice passes from society to interiors. Is there something in this, right?
There is never much space! But there is not always room to expand. In this case, you can think about zoning the room. Designers propose to separate one zone from another with the help of glass partitions with metal frames. Such a simple and rigorous design will suit modern interior styles, will let in a lot of light and will not eat up useful area at all.
Geometry
In 2021, geometric patterns are again in trend. Black and white are complicated, color is simplified. Do not be afraid of experiments and be inspired by an interesting article about geometry in the interior.
Fashion colors
Pantone color institute announced the main trend of 2021 the shade of "living coral". We have a whole article about him . This interesting color is best suited to refresh the interior. Neutral calm gray and beige will sparkle with new colors with accents of coral color.
According to Dulux, the color of the year will be a shade with the sweet name "Spiced Honey." This enveloping color is great for wall decoration: not too dark, pleasing to the eye, warm and cozy.
Powder, nude and other muted shades of pink are suitable for everything: from walls to decor. The calm and delicate color of the rose is simply created for romantic natures!
In general, there is a tendency to muffled, as if "dusty" colors.
The craving for naturalness, naturalness in 2021 logically follows from changes in society. The pace of life is accelerating, the amount of information is everywhere off scale, time flies. And I want to see my own house as a bulwark of tranquility, a cozy place where it's nice to relax after a hard day.
Do you want latest Trends straight to your inbox?
Thank you for subscribing.
Something went wrong.