It is true that when buying or redecorating a house, you spend a great deal of time thinking about the decor. Funnily enough, you dwell, especially on the curtains. You begin to ask yourself, "Should my curtains match the color of my walls?" or "Should I go for curtains that are brighter or darker than my walls?" Of course, these thoughts can drive you crazy. You can choose to match your curtains with other elements in the space beside the wall such as furniture or art pieces to name some. But if you choose to coordinate using wall colors the effect will have more of an impact. That's why in this article, I'll be providing some tips that should help make your decision easier to make.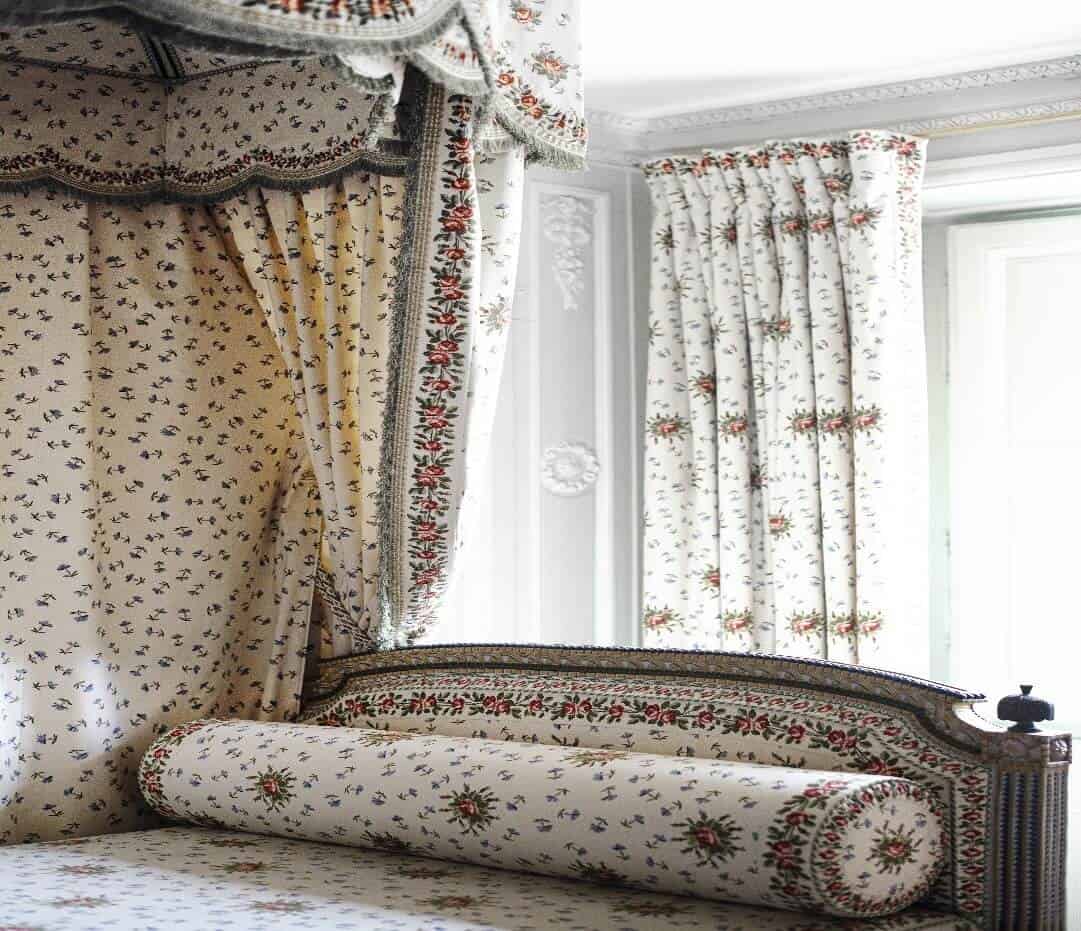 Source : Shopify
Know your Colors
This tip is the only one that you'll need. It is very important because it'll set the tone for your entire redecoration project. It is ideal for your curtains to complement your wall color to get a pretty cohesive look. For walls painted with warm colors (such as yellow, red, beige, or orange) or those painted with cool hues (such as gray, green, purple, or blue), it is best to choose curtains of similar tones. In essence, match their tones by going for colors that are either one shade lighter or darker than the paint colors.
Best Curtain Colors for Gray Walls
As an example, let's analyze how you can match curtain colors to gray walls. Remember that the tip I provided was to choose a curtain with similar undertones that are a shade lighter or darker.
Gray is a neutral shade. This means that almost all colors can be paired with it and look great. However, your grey painted walls may have some undertones which could be either cool or warm. To coordinate, choose cool curtains for a cool undertone and warm curtains for a warm undertone.
This rule is not rigid. You could do the opposite to create a highly contrasting effect. Here's how you can do either of these methods beautifully.
Pairing Green Curtains with Warm-hued Gray Walls: This works because green is complementary to the red undertones you'll find in warm-hued gray paint. This contrast looks very natural and subtle.
Pairing Red or Orange Curtains with Warm-hued Gray Walls: This is a coordinated match as they are both warm colors. So going a shade lighter or darker will look incredible.
Pairing Red or Orange Curtains with Green-hued Gray Walls: The contrasting principle applies here once again. Since both colors are natural complements of the other, you'll get a wow effect.
Repeating Wall Color on Curtains: This method is used to achieve the tone-on-tone effect. For instance, if you've got light blue-hued gray walls, just pair them with darker or lighter blue-hued gray curtains. To add more elements, choose curtains with patterns on them.
Frequently Asked Questions (FAQs)
Since White Curtains are Neutral Can I Pair it with Any Wall Color?
White curtains definitely brighten and soften any room it's placed in. However, pairing it with wall colors depends on the undertones that it has. A true white curtain goes with cool wall colors while a white curtain with beige undertones goes with warm shades.
Will a Dark Curtain Make my Room Appear Smaller?
This is a misconception. A room appearing smaller with curtains doesn't depend on the shade of colors as sometimes multi-colored curtains make rooms appear smaller too. Choosing too wide lengths of curtains creates this effect. To avoid this, just keep your curtains open whenever possible. Follow Latest Curtains trends
Must all my Curtains Match?
You'll get a more cohesive look in your space when all the curtains in a particular room match. This does not have to be the case throughout the house as you can have different wall colors in different rooms. So just have fun with each room.
In summary, when choosing curtains to match with walls, you can go the complementary route, the monochromatic route, or the neutral route. Simply keep in mind your undertones and it'll turn out great.
Do you want latest Trends straight to your inbox?
Thank you for subscribing.
Something went wrong.