Living room trends 2022/2023 are the current best you can give your living room. Achieving that comfort and aesthetic look needs a combination of colors, décor, and design. 2022/2023 living room trends have proven the best; the fine texture, stylistic design, and elegant colors combine to give the best of a living room.
Depending on your preference and taste, these trends give your living room a calm and harmonious feel and touch that makes you feel at home. Luckily enough, you can adjust or replace your current living room setting to one of the below trends that make living rooms feel happier and peaceful to relax in.
Source: Pinterest
What Do Living Room Trends 2022/2023Have for Us?
2022 is a year to feel the prime touch of modern living room designs. By modern, we mean simplicity and practicality. Although lighting comes central in modern living room trends, achieving natural lighting in your living room in 2022/2023 will save extra bills and give your living room a natural look you will love.
Traditional furnishings and furniture are back and trending in 2022. The classic designs have proven to be sustainable and ornamental. As you know, ornaments add value as they age, and that's what is making classics trend! Other than tradition, getting nature to the indoors is a trend in 2022. Later in this article, we give you a way to bring a tree(s) indoors; stay tuned.
2022 is the time to get all those but furniture and introduce minimalist forms that allow for more space and fully serve the purpose. How far shall colors go to brighten your living room, and which colors are the best for your living room in 2022. Better living room designs and colors are expected to come in for living room trends 2022 and living room trends 2023.
Well, much of this depends on your taste, a big reason we will explore a variety of the best living room trends in 2022.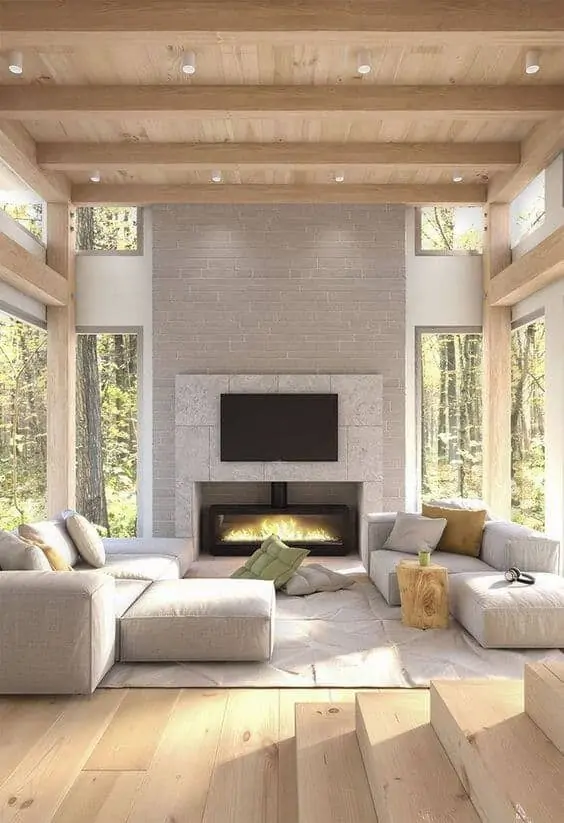 Source: Pinterest
Intertwining Nature and Décor to Achieve Harmony and Comfort
A touch of nature makes a living room peaceful and harmonious to stay in. 2022 living room trends give room for nature within your living room. We are talking about bringing the cool taste of nature that you enjoy in the backyard to your living room, but that. In 2022, creativity has enabled the inclusion of flowers, plants, and even trees right in your living room.
A tree in the living room sounds crazy. But in 2022, you can let tropical lemon or orange trees sit in large planters in your living room. Instead, go for fresh flowers and let them sit in a vase strategically in your living room.
Sunlight plays an important part in beautifying the outside; in 2022, having as much of it as we can into the house make your house 'live.' large windows have been working well in bringing light to the house; however, to achieve the full touch, 2022 needs skylights right on the roof of your living room.
This way, you shall enjoy a natural environment to cheer yourself. Then, with the plants or a tree, some flowers, and natural sunlight, the next thing you have is a harmonious 'natural' living room to make you bring the outdoor touch to the inside.
Source: Pinterest
Living Room Carpet Trends 2022/2023
Wood or tiles perform well for a living room floor. But a carpet brings in the comfort part, and it feels soft and warm. In 2022, treating your living room floor with a carpet shall keep you up-to-date. One advantage of carpets is that you can choose the colors to match your wall or décor colors.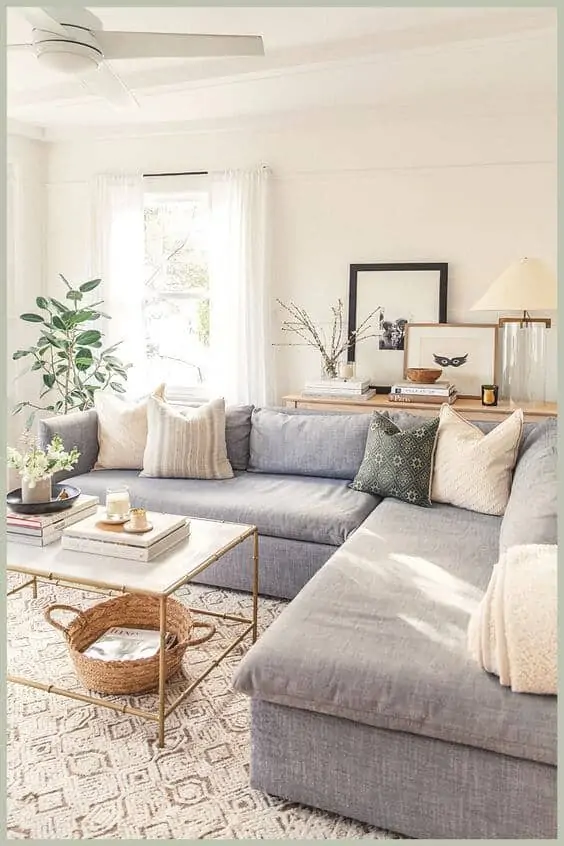 Source: Pinterest
Going Natural
Who can claim innocence to the current environmental degradation? No one. This gives a reason for the trending taste of nature in the 2022 living room. Realizing that sisal is much better than synthetic fibers, most living rooms in 2022 should use sisal products that are back in the market with a new touch.
Getting a sisal carpet, for instance, shall endure a warm, comfortable floor to step on and a better world to live in. Get sisal rags, sofas, decorative objects, table cloth, and so on.
Source: Pinterest
Get Some Art for Your Living Room Wall
Art gives your living room that personal touch. There are several creative ways that homeowners are incorporating art in their living room this 2022. For instance, get your living room to tell a story by creating a gallery of pictures.
You could as well use abstract art to bring more life to living room walls. Mirrors on the wall of your living room are a modern feature to embrace in 2022. Remember, a modern living room needs ample lighting. Mirrors shall help reflect light into your living room.
Source: Pinterest
Living Room Color Trends 2022/2023
What are the trending colors for a 2022 living room? Well, you shall find out that it varies a lot, according to taste and generation. Homeowners prefer neutral or bright colors scoring to what they want to achieve. For old folks, a white living room feels cool and harmonious; on the other hand, millennials think differently.
A Green Wall
Giving your wall green color shades is something most homeowners are doing in 2022. Green is the color of nature, which shall give a relaxing and harmonious look and feel. Especially for a house with plant features.
Source: Pinterest
Sky Blue
Ever taken time to look at a plain blue sky? It feels harmonious and achieves a sense of tranquility. This is the feeling a sky-blue shade shall add to your living room.
Being a versatile and soft shade, blue isn't too firm or bright to the eyes. Therefore you experience slight strain to look at it. Little strain means peace, harmony, and restfulness, which is all a living room can offer to homeowners.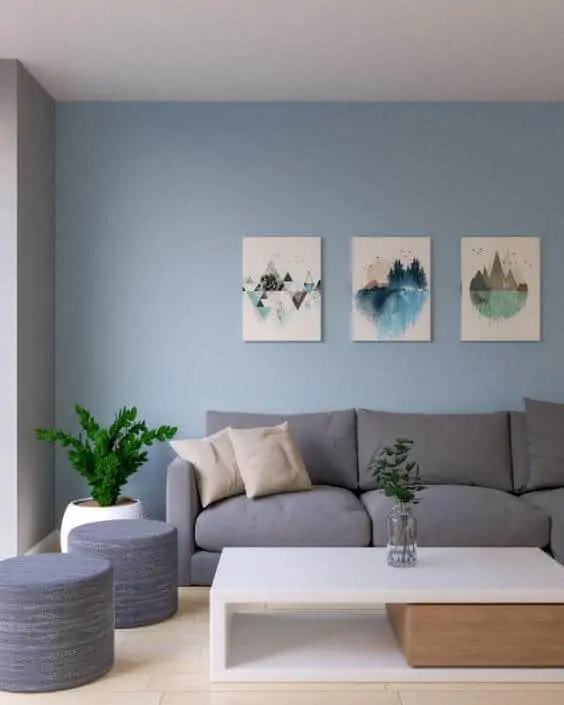 Source: Pinterest
Going Pink
Pink works for an array of living room types. Being a neutral and warm shade, it achieves a charming feeling.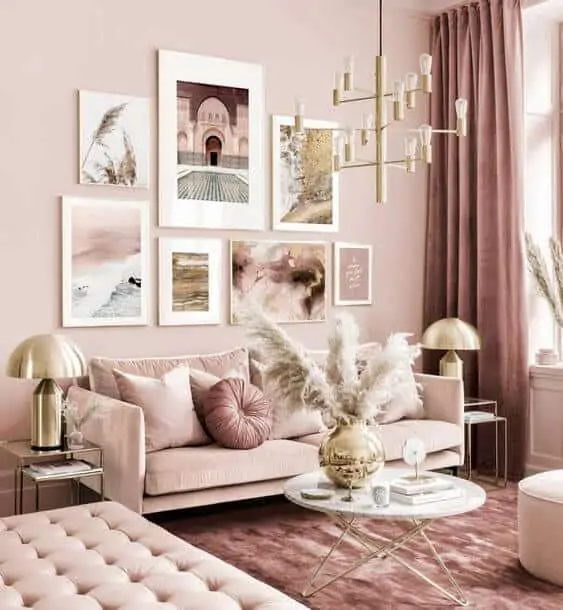 Source: Pinterest
Living Room Color Trends and Generations
Generations are ever-changing. For 2022 we have most of the young folks going for brighter colors. But, as expected, millennials got different tastes. Bold colors like purple or blue seem to make millennials' eyes dance. But, for the older folks, a living room deserves neutral colors to achieve that harmony and peace. So, colors like white and beige color most old folks living rooms in 2022.
Source: Pinterest
Living Room Trends 2022/2023- Materials
Sustainable Materials
Ecology is a theme increasingly felt by generations: why not start with living spaces? As a result, the market pays more and more attention to sustainable production and ecological furnishings. This trend will continue to be followed, representing the first and most important trend for 2022, made up of continuous research and experimentation.
2021 will also be remembered for furnishings and housing solutions for returning to nature and searching for a more sustainable lifestyle. In 2022, this trend will be even stronger because, after the months spent at home, many of us feel the need to restore contact with nature within the home through colors, details, and natural materials.
The furniture in 2022 will be characterized by various innovative and recycled materials – such as antibacterial ceramic surfaces, biological plastics, aluminum, and Glass – capable of creating environments with stimulating and contemporary details.
The choice of wood products certified for their origin, from sustainably managed forests, is also in the name of protecting the environment. Evergreen plants, stone, and glass elements will be increasingly popular in our homes.
Source: Pinterest
80's Velvet
Long live the 80s and pop art: the return to the past is in a sense the boldest trend, both in the shapes and in the materials chosen. Velvet is certainly one of the most interesting materials that stand out as a new fashion trend on the catwalk. The softness of the fabric makes it indispensable, especially in the living room: renew it with the choice of this material combined with an eccentric color, and you will give character to the environment!
Source: Pinterest
Coloured Glass
One of the most significant 2022 furniture trends is undoubtedly the return of colored Glass on doors and tiles. Glass – which can be enameled, painted, textured, glossy or opaque – is an incredibly versatile option that lends itself to impressive solutions, especially in minimal contexts and in all environments to which you want to give light and space with a touch of color and elegance.
In particular, the colored glass panels are very modern for dividing spaces with sliding systems to replace the classic door, such as separating the living area and the sleeping area without sacrificing light and depth. In addition, the glass elements are particularly versatile, easy to clean and customize, and fit perfectly into any style of furniture.
Those who do not like transparency can choose colored or sandblasted Glass with floral (very popular) or geometric motifs, which obscure the view from the outside, creating a play of colors that capture the attention.
Source: Pinterest
Metal: Industrial Style
Metal, in furniture, is the material that recalls the most a practical and contemporary approach. Suppose so far we have seen it above all in the kitchen and the bathroom, in 2022. In that case, it will also be increasingly present in the living room, with copper, bronze, brass, and raw sheet metal inserted with decorative elements in furniture with strong urban and industrial references.
Some examples are radiators with a contemporary design, exposed pipes, storage racks, small wall shelves, and lamps suspended on tables and worktops. Metals, just like Glass, are easy to clean and integrate well in very different environments.
Source: Pinterest
Living Room Furniture Trends 2022/2023
Furniture trends for 2022 living rooms vary according to taste, from traditional furniture designs to modern minimalistic designs. Homeowners term for sustainability and at the same time need functionality and comfort. Here are some furniture trends for living rooms in 2022.
Barstools
Barstools are no longer reserved for the bar or kitchen. In 2022, they will be part of the living room. For a long time now, barstools have been used around transient places. However, the 2022 living room involves a lot of activity; more work is now done from the living rooms. Therefore, barstools stand a vantage point when it comes to new furniture for the new living room.
Source: Pinterest
Traditional Furnishing
Vintage rings in most modern homeowners. With an increasing desire to restore the ailing environment, people are going back to traditional furnishings. They are not unique but also sustainable compared to the current synthetic world. The unique brown furniture of the past is now part of the 2022 living room.
The wallpapers, classic shapes, and other traditional furnishings bring tradition to your modern living room to give you a unique taste. The good part of traditional furnishings is that you gain value instead of losing value. Therefore, the more traditional furniture and furnishings stay in your living room, the more value they garner.
Therefore, buying in 2022 shall be early and better for your pocket. Something with history feels good to have and pass to other generations; traditional living room furnishings serve this purpose.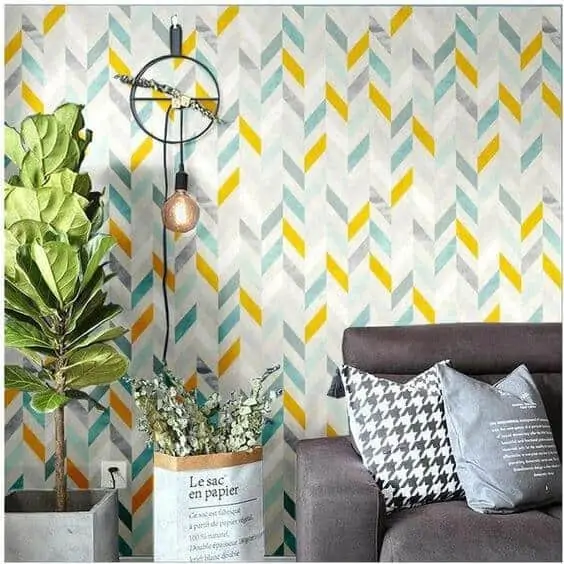 Source: Pinterest
Italian Radical Designers Give What the 2022/2023 Living Room Needs
Childlike, imaginative, and playful furniture is a trend to take note of in 2022. The functionality of most of these designs are conceptual and function pretty well. For instance, having a sit made in the form of a boot is much creative and conceptual. However, the final product is a sit and serves the purpose of giving you a comfortable place to rest. Most homeowners wowed such designs necessitating space for them for living room trends 2022.
Living Room Trends 2022/2023 – Conclusion
Remodeling a living room costs a fortune. For most homeowners, most aspects of the living room are fine and have even become a tradition. In 2022, you can change the look and feel of your living room without remodeling. Living room trends in 2022 have given an allowance to add or improve features of your living room. For instance, going natural can be done for your current living room by bringing in plants, flowers, or trees.
Get up-to-date with a sisal carpet and maybe some art or mirrors on your wall. For 2022, it's all about more space, light, and nature, which the above trends help achieve. Did not settle on a design here? Find more trends to decorate your living room here.
Do you want latest Trends straight to your inbox?
Thank you for subscribing.
Something went wrong.